Pornstar Info
Videos with Argos Santini
Description :
Time to whip out a classic. The dirty sexy plumber takes care of the young willing house boy. These two exceptional newcomers Daniel Hausser and Argos Santini know their way around a cock and ass! Argos uses his huge Italian sausage to annihilate Daniel's young pink hole. Gobs and gobs of cum everywhere. Better hurry before the parents get home.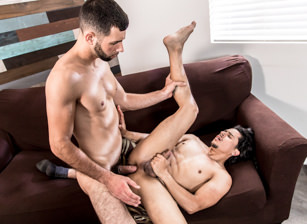 Description :
After a phone call from Taylor, Argos Santini, and Armond Rizzo, are talking about what a sleazebag he is.  Armond states he is definitely not invited to their wedding! Argos knows how to calm Armond, down by using his big dick. Armond is more than willing to take that huge monster cock down his throat and up his perfect ass.
Categories :
Anal
,
Big Cock
,
Latino
,
Muscular Guys
,
International
,
Safe Sex
,
HD
,
Oral/ Blowjob
,
Cumshot/cum
,
College
,
Athlete
,
Rimming
,
Ass Play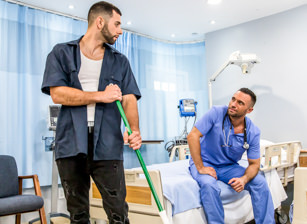 Description :
Nurse Colby Tucker is working the overnight shift and it's quiet on his floor. That is until the sexy janitor Argos Santini shows up. Both these hardworking men start to work really hard on each other's bodies, taking advantage of the quiet hospital. In the examination room, they probe every inch of each other and soon Argos is ramming his 9 inch blue collar cock up Colby's willing hole.