Pornstar Info
Videos with Taylor Reign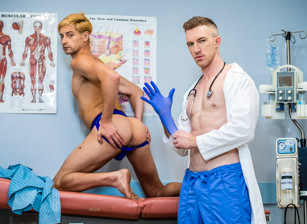 Description :
Sexy Dr. Nick Fitt has a patient who seems to have more than just a medical problem, he's fucking horny. After examining Taylor Reign's problem, the two hot men decide to take matters into their own hands and the doctor is examining every part of the patient's body: cock and ass. It's a thorough examination...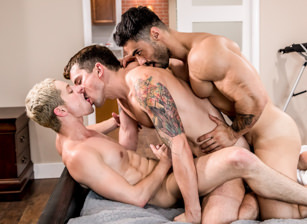 Description :
Dakota Payne kept his promise by telling his husband Arad Winwin, about his little affair with Taylor Reign. Arad wasn't mad he just wanted in on the fun. When Taylor came over for what he thought was drinks he got a lot more than he bargained for. Muscular stud Arad wanted to taste Taylor, himself and the three incredibly hot men ravage each other in every way possible. Arad fucks both of their tight holes and mouth tastes every inch of cock and ass in this incredibly intense three-way.
Categories :
Anal
,
Big Cock
,
Muscular Guys
,
Threesome
,
International
,
Safe Sex
,
HD
,
Oral/ Blowjob
,
Cumshot/cum
,
Roleplay
,
College
,
Athlete
,
Rimming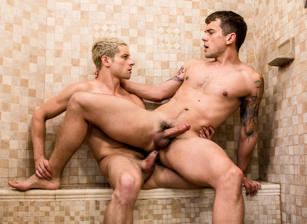 Description :
Taylor Reign has a huge crush on his neighbor, Dakota Payne. After being invited into his house Taylor walks upstairs while Dakota, is showering he wants an invitation to join him to get wet. Dakota is more than happy to have Taylor, shower with him, but that's not all he wants. The two hot young jocks explore every inch of each other's bodies, cocks, and holes!