Pornstar Info
Videos with Hunter Smith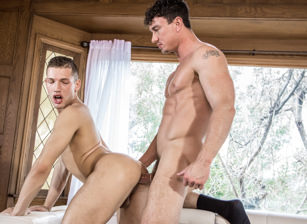 Description :
It turns out that brother Cade Maddox has a little bit of an obsession problem. After a small freak out, he takes out his frustration on his step brother, newcomer Hunter Smith. Hunter is an insatiable bottom that takes every inch of Cade's huge dick. After worshiping Cock and ass these two sexual beasts fuck like rabbits and shoot massive loads!
Categories :
Anal
,
Big Cock
,
Muscular Guys
,
Safe Sex
,
Reality
,
HD
,
Oral/ Blowjob
,
Cumshot/cum
,
College
,
Athlete
,
Rimming
,
Ass Play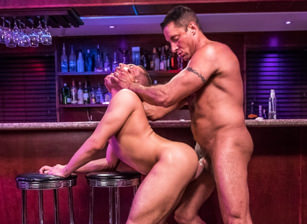 Description :
Sneaky Wesley decides to take Nick to the same bar and teach him a lesson. Knowing how horny Nick is, he will not pass up a hot blowjob. Just like clockwork the stepson enters the bar and Wesley makes a move and convinces Nick to join in. Once Nick realizes it's his stepson, he pulls away only to have the young man pull him back for a full father/stepson grudge fuck!
Categories :
Anal
,
Big Cock
,
Daddies
,
Hairy Guys
,
Muscular Guys
,
Safe Sex
,
DILF
,
HD
,
Closeted/Straight
,
Oral/ Blowjob
,
Jerking Off
,
Older on Younger
,
Rimming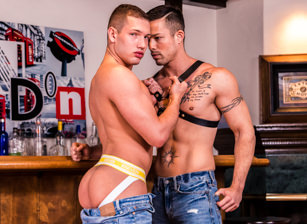 Description :
Wesley's best friend Colby Tucker, takes Him to this seedy dive bar to get him laid. What happens next, in the back room, is very eye-opening for Wesley.Nic Sahara wearing a leather harness is approached by a hooded man looking for action. It turns out he comes in there to suck off any cock he can get.When Wesley goes to take his turn, he recognizes the man as Nick's son.
Categories :
Anal
,
Big Cock
,
Daddies
,
Jocks
,
Muscular Guys
,
Safe Sex
,
HD
,
Oral/ Blowjob
,
Cumshot/cum
,
Jerking Off
,
Older on Younger
,
Rimming