Pornstar Info
Videos with Nick Fitt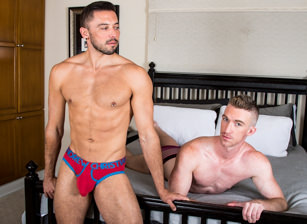 Description :
After hearing Nick Fitt's sexy story, Shane Jackson can't help himself and the bulge in his pants proves it. Nick is cock hungry and takes every inch of Shane's fat stepbrother cock in his mouth and ass! Both studs explode all over each other.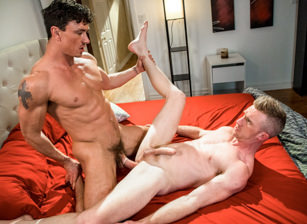 Description :
It turns out that creepy Cade Maddox is obsessed with his step brother Nick Fitt and his plan has been to get at him all this time. After watching Nick sleep, Cade makes his move on Nick and his pent-up passion is finally released! Nick giving into his desires lets Cade have his way with him. Sucking each other's cocks and devouring each other's assholes, Cade takes his aggression out on Nick's firm white ass. The obsession is real and these sexual dynamo's will show you Just how real it is.
Categories :
Anal
,
Big Cock
,
Muscular Guys
,
Safe Sex
,
Reality
,
HD
,
Oral/ Blowjob
,
Cumshot/cum
,
Athlete
,
Rimming
,
Ass Play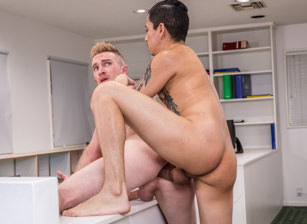 Description :
Nick Fitt and his fuck buddy Aaron Blonco sneak away from the bar and go to Aaron's office after hours. These two horny fuckers take care of each other on the desk and Aaron slams his huge Latin uncut dick up Nick's white ass! After some foreskin play, cock-sucking and ass eating, the two studs unload their dicks all over each other.
Categories :
Anal
,
Big Cock
,
Latino
,
Muscular Guys
,
Safe Sex
,
HD
,
Oral/ Blowjob
,
Cumshot/cum
,
Athlete
,
Rimming
,
Ass Play